Atlantis-Scout
Contents Overview



---
General remarks on the relation of private researchers to academic scholarship
Thorwald C. Franke
© 28 June 2021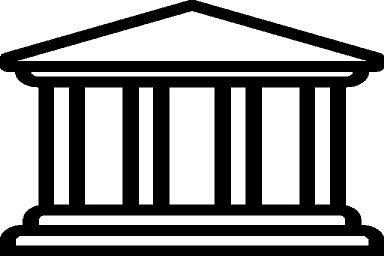 ---
In my humble opinion, the relation of private researchers and academic scholarship should be based on the following considerations: There is a reason why there is a professional academic scholarship, and its boundaries to non-professionals should not get blurred. There are many private researchers, but only few reach a professional academic level in their thoughts and works. Therefore, both worlds should stay separate and the communication between both worlds has to respect the boundaries of both worlds.
Private researchers should offer their research to professional scholars, but not more. They should not try to "invade" academic scholarship, e.g. by writing articles in academic journals, or by attending academic conferences. What they can do is sending their publications to scholars, looking for academic reviews of their non-academic publications, and take part in platforms such as academia.edu or researchgate.net. (But the difference between professional researchers and non-professionals should be pointed out better by these platforms! And it is IMHO wrong when academic journals present themselves open for articles by non-professionals.)


Professional scholars in turn have the duty to pick up everything from private researchers what is new and true and provides scientific progress. It is their duty to write academic reviews about non-academic publications of scientific value, and to write publications about findings from outside the academic world. Why is it their duty? Simply because they take their profession as scientists seriously! If a scientist takes science seriously, he simply cannot ignore and reject anything new and true only because it comes from a private researcher.
This approach protects professional academic scholarship and gives private researchers a fair chance. By drawing clear lines, it can create mutual trust and respect. It does not prevent private researchers to get attention, or to publish, or to have a controversy with professional scientists. The private researcher does not act as a supplicant. Rather, he produces his scientific contributions without asking for permission, and if his offers are not accepted, even though they are good, that is not his problem, but the risk of professional academic scholarship alone, namely the risk of becoming untrustworthy and preventing possible scientific progress.
And this approach creates awareness among scientists that the ideal of science and real-existing academic scholarship are not one and the same thing, but ...
that academic scholarship has no monopoly on the creation of new and better insights, though important academic scholarship is.
that academic scholarship is not immune against criticism from outside, and by no means infallible.
that academic publications may be of poor quality and non-academic publications may be of high quality.
that academic scholarship has to actively maintain contact with the outside world in order to live the ideal of science where nothing counts than the better argument, and to serve the society by which it was established.
Contributions by non-professional outsiders have to pursue the aim to be received, discussed, and – if possible – accepted by academic scholarship in the long run. Problems that cause academic scholarship to deviate from the ideal of science must be solved within the framework of academic scholarship, not by abolishing it, as there is no alternative to academic scholarship. Opinions different to the opinions voiced by academic scholarship are legitimate as long as they follow the principles of rationality and science. It is true: It may take more than a lifetime to find acceptance in academic scholarship, sometimes, and sometimes it will never be achieved, and sometimes, this is justified, and sometimes it is not.
---
See also:
---
www.atlantis-scout.de Inhaltsübersicht
COPYRIGHT © Jun 2021 Thorwald C. Franke
Rechtliche Hinweise!